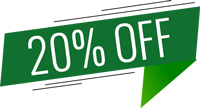 Course: Conversational Arabic taught by professionals
Master Arabic conversation like Arab locals - Quickly and Efficiently
Discover and learn life-changing expressions helpful in making great conversations with Arabs in more than 30 countries.
Instructor :

Ustadha Siti Nabilah
Imagine making a good impression by making great conversations while you travel or work in the Middle East!
Imagine yourself knowing how native Arabic speakers speak in daily life and being able to have conversations with them!
Most people struggle with learning to speak in Arabic because not everyone can learn the entire Arabic language or find good resources for learning spoken Arabic.
We understand that learning to speak the Arabic language is hard and can be challenging at times but for conversational purposes, you don't have to learn the whole language itself. Instead, you just need to be street smart and learn the commonly used words and phrases in any language that the natives understand or help you in making a conversation.
If you do that, you will not only be able to communicate your way upon your visit to the Middle East but also make better connections with the locals.
Finally, now you can learn to speak in Arabic the way it's done by native Arabs in more than 30 countries. You'll discover and learn the natural Arabic phrases and expressions used by locals in the Middle East and Africa.
For this course, we have teamed up with a certified teacher who is well-equipped with linguistic research, coupled with years of teaching experience in designing an innovative curriculum to help you learn spoken Arabic quickly and efficiently.
75 students have already benefited from this course in batch 1, across the globe and now it's your time to make great Arabic conversations.
So, now you can prepare yourself before you land in an Arab-speaking country or enhance your Arabic conversational skills if you are already there.
Discover and learn how native Arabic speakers talk to each other in daily conversations.
This "conversational Arabic course" gives you the opportunity to learn from a professional instructor in real-time and practice your skills with other fellow students. You will equip yourself with all the necessary Arabic expressions to make a good impression by making conversations in Arabic fluently.
What makes this course powerful:
You will get to explore and learn Arabic for conversational purposes without the need of learning the whole Arabic language.
Understand the Arabic culture & relations in Arabic speaking countries
Identify basic Arabic nouns commonly used in spoken Arabic
Explore and apply Arabic greetings used in different social contexts
Learn and practice all of this in a live session with a professional tutor and fellow students
Get lifetime access to all the recorded spoken Arabic classes online and expanding downloadable notes
Get certified while you learn a very practical skill
Who is this course for:
This course is suitable for students who are interested to:

Speak basic Arabic for conversational purposes

Learn more about Arabic culture and hospitality through the language

Travel or work in Arabic speaking countries
Lesson 1: Introduction to Conversational Arabic
In this first lesson, students will be introduced to an example of a basic Arabic conversation in Arabic. The instructor further dissects the commonly used Arabic phrases, nouns, pronouns and prepositions used in daily conversation.
Lesson 2: Conversation at the Airport
In the second lesson, students will be introduced to an example of a basic Arabic conversation which happens at the airport. The instructor elaborates more than 20 commonly used Arabic phrases and nouns.
Lesson 3: Conversation in the Hotel
In the third lesson, students will be introduced to an example of a basic Arabic conversation which happens in a hotel. The instructor elaborates more than 20 commonly used nouns related to people.
Lesson 4: Conversation in the Restaurant
In the fourth lesson, students will be introduced to an example of a basic conversation which happens in a restaurant. The instructor elaborates more than 20 commonly used adjectives related to emotions
Lesson 5: Conversation at a Shopping Mall
In the fifth lesson, students will be introduced to an example of a basic Arabic conversation which happens at a shopping mall. The instructor elaborates more than 20 commonly used nouns related to shopping situations.
Lesson 6: Practice Lesson
In the final lesson, students will practice and apply their understanding of what has been learned in the last five classes.
Will this course be conducted Live?
The course will be conducted Live with our Arabic language instructor in charge, Ustadha Siti Nabilah Hamzah
What happens if I miss a lesson? Can I access any recorded lessons online?
If you ever miss a lesson, the course content is already recorded and will be made available within 48 hours on our learning portal
www.simplyarabic.academy
.
How long do I have access to watch the recorded lessons?
As long as you have been a registered student of the course, the lesson will be made available to you forever so that you can revise at your own time and pace.
Will I receive a certificate upon completion of the course?
Yes, if you attend all the lessons you will receive a course completion certificate in PDF format.
Member Reviews
Ahlan, I love and enjoy your lessons because the pace is right. If there is part 2 of this same lesson offering the same price, InshaAllah I would love to join to increase my vocabulary."

Siti Salwa

"I enjoy the Conversational Arabic Course as I always get to learn new words that are frequently used in our daily lives. Ustazah Nabilah also shares with us some informal words that Arabs like to use so this would be great for conversations whenever I go to Arab countries. Highly recommended!"
Syahidah
"I enjoy the lessons. The teacher explains well and gives examples. It is interactive and engaging."
Sharifah Aamal
Not sure how to make a decision in beginning your Arabic language learning journey? Consider this for a moment, if you choose to learn spoken Arabic by yourself, how do you wish to find out the right dialect to start with; not to mention getting confused by the number of diverse resources available.
Apart from that, you will need to know which are the street spoken Arabic phrases, expressions and you also need someone to practice your skill with.
For many, this is a problem because it takes too much time and energy to study on your own.
Alternatively, with this course and in just 6 lessons, you get to eliminate all the distractions and get super focused on learning what matters while practicing your craft with a diverse community across the globe too.
Imagine what you could do with all the free time and energy these spoken Arabic classes will save you? You get to make good connections with Arabs, enjoy their culture while you explore and further in your career if you are there for work.
Enrol today and get better at Arabic conversation Fast
About the Instructor:
Ustadha Siti Nabilah
Ustadha Siti Nabilah is currently a Vice Principal of SimplyIslam's Weekend Islamic School (Singapore). She holds a Degree in Islamic Jurisprudence, Yarmouk University of Jordan, and she also graduated from Madrasah Aljunied Al-Islamiah. She has experience as an Instructor for Al-Mishkat Certificate in Islamic Studies course and is a certified instructor by the Islamic Religious Council of Singapore (MUIS) & the Asatizah Recognition Board (ARB)..
Created with